By Steve Stettler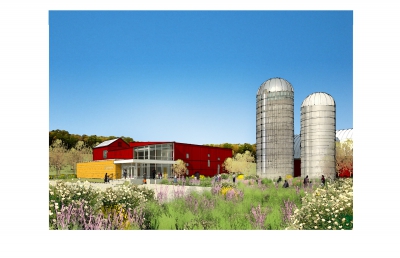 Vermont is rightly proud of its identity as a farming state, today's superb "Vermont-made" line of food products being just the latest manifestation. Scratch the surface, however, and you'll find that the same striking if challenging landscape and the rugged individualism and sense of community that grew out of it have also provided fertile ground for artists.
Think Robert Frost and Bread Loaf, David Mamet and Atlantic Theater, Rudolf Serkin and Marlboro…  Top-flight artists have historically found inspiration in the Green Mountains, joining or establishing institutions to share that magic.  Indeed, "growing the arts" is now a promising economic engine for Vermont's future.
While urban exposure makes art more marketable, its creation is often better supported in a rural setting.  In Weston, once our artists adjust to peace and quiet, nights lit only by stars, and spotty cell service, they begin to appreciate what they can accomplish when they are not relentlessly bombarded by the outside world. And, perhaps because Vermonters are used to the skill and patience it takes to make and grow things, we find that they are ideal audiences for work in progress.
For these reasons, we at the Weston Playhouse Theatre Company began a commitment to the development of new work back in 2007. Since that time we have produced 4 world premieres, 8 New Musical Awards, 7 Artist Retreats, and numerous readings, residencies and workshops serving hundreds of artists. This summer, both of our stages will feature new musicals by Broadway composers and recent plays by award-winning writers affiliated with our company.
Most exciting, we are now in the second half of a campaign to complete a year-round campus for play development in Vermont. We believe that our state has been underappreciated and underused as an incubator for the arts, and we are working with local, regional and national partners to see that change.
By the summer of 2016, the 5-acre Walker farmstead in Weston will be home to a new studio theatre that will provide an intimate and flexible space for the development of new work on a year-round basis.  Weston's expanding programs – including an annual new play festival and a series of retreats curated by national figures – will share the space with visiting ensembles, theatre companies and commercial producers who will benefit from all that Vermont has to offer.
It is so meaningful that, like many Vermont treasures, this is all happening on a farm. As we plant the seeds of creativity, we honor and preserve a great tradition in a new way. And the next time that someone "from away" asks me what we do up here all year, I'll respond with a farmer's pride, "We grow things!"
Steve Stettler is Producing Artistic Director of the Weston Playhouse Theatre Company, Vermont's oldest professional theatre http://www.westonplayhouse.org. This essay is also part of a series of editorials and features, "Voices of the Nonprofit Sector", available at http://www.commongoodvt.org.