Economic engine: the impact of Southern Vermont's arts scene
By Joyce Marcel
There are a lot of ways to assess a creative economy. One simple way is to add up the budgets of many of the area's larger arts and cultural organizations, which indicates their buying power in the community. The combined budgets of places like the Brattleboro Museum & Arts Center (BMAC), the New England Youth Theatre (NEYT), Brattleboro Music Center (BMC), NECCA (New England Center for Circus Arts, the Vermont Jazz Center and others soar well over $5 million — that means there's a lot of cultural money sloshing through the area.
Where does it go? Besides salaries, the cultural economy supports bookkeepers, accountants and attorneys. It supports restaurants and shops. It finds its way into the hardware stores, shoe stores, gas stations, supermarkets, propane dealers, carpenters, contractors, health clubs, framing shops, insurance companies, truckers, auto repair shops, caterers and a host of other local businesses. Even Windham County's circus performers need a dentist every now and then.
Tourism is another driver of the cultural economy, and Southern Vermont has become a destination for tourists, art and theater lovers and second-home owners. Danny Lichtenfeld, Brattleboro Museum & Art Center's executive director, says that a six-month study carried out by the museum showed that 50 percent of the people who visited had travelled to Brattleboro from an hour or more away.
"And in overwhelming numbers, those people are going to a restaurant and doing some shopping," Lichtenfeld said. "This shows the impact of the museum, in particular, on the local economy."
This is often called the "ripple effect" or the "multiplier." In 2010, a national study showed an arts multiplier of $11 million in Windham County. A new study is needed, but certainly the number is much higher now — some estimate it as high as $35 million.
The creative energy of Southern Vermont makes it an attractive place to live and work even if you're not an artist.
"Employers such as the hospital, or any big local employer who is trying to attract employees — well-educated and well-paid employees with families, these people have other opportunities to work," Lichtenfeld said. "For employers like that, one of the things they put forward about the quality of life in this area is attractions like the museum. We have a small but world-class art museum, we have the youth programs at the New England Youth Theater, and how many music festivals? The arts add value to the community."
Many people living here do their creative work for local area corporations, colleges and industries. Add to them people like graphic designers and architects who have home offices in the renovated barns behind their houses and still manage to keep their clients happy in New York and Boston. After all, UPS delivers to tiny Williamsville.
Then there are commercial ventures predicated on a location near a flourishing arts economy: high-end restaurants, art galleries, craft breweries, jewelry stores, and antique stores.
Gather it all up and you see a critical mass of creative people who live here, work here, own homes here, spend money here and pay taxes here. Looked at it this way, the creative economy becomes a significant sector of the overall economy.
"It's a countable economy," said Mara Williams, BMAC's chief curator. "And it distinguishes us from other places. In Brattleboro we have a charming Main Street that's a real main street. We have an innovative museum that would serve a small city well, and we have it in a town of 12,500 people. We have world-class music of many different kinds. Classical at the Yellow Barn, Brattleboro Music Center, the Marlboro Music Festival, plus the nationally-recognized Vermont Jazz Center. We have cultural reasons for people coming here — architectural reasons, fine dining reasons, crafts tours, high-end shops. We have really significant crafts arts here. All of this brings a certain je ne sais quoi to the area. A certain vibrancy or zest that makes downtowns exciting."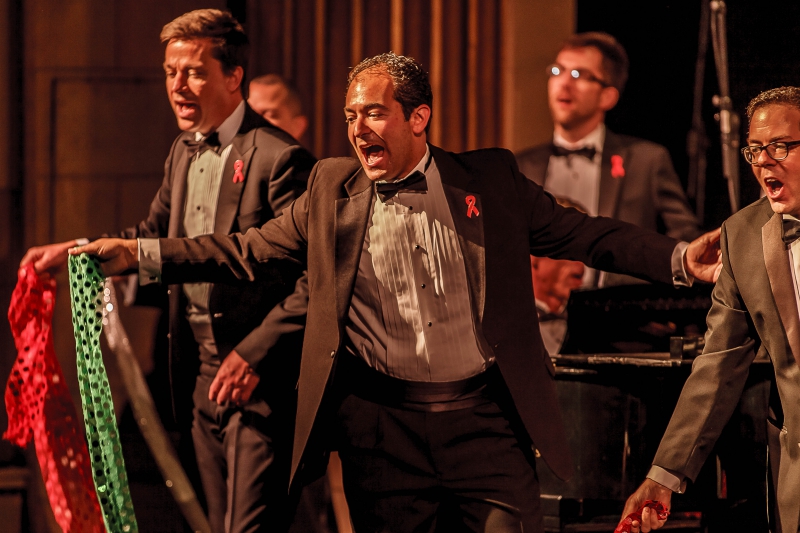 Two new galleries in Brattleboro have brought the entrepreneurial arts economy into sharp focus:
— In September, successful painters Petria Mitchell and Jim Giddings, a married couple, opened Mitchell-Giddings Fine Arts at 183 Main Street in Brattleboro. They put $170,000 — their entire retirement savings — into buying and renovating an old recording studio and turning it into an elegant art gallery that wouldn't be out of place in New York's Chelsea art district. Artist Wolf Kahn, who has a second home in the area, wrote in the guest book on opening night, "You have brought Paris to Brattleboro."
Their first show featured seven of the best local artists, including themselves. And from the beginning, the work began to sell.
"We met our goal for the first month in the first 10 days," Mitchell said. "Not all of our artists are selling, but our marketing is just getting started."
"It's a gamble because we have to make money to survive," Giddings said. "And yet we have to do it as well as we can with the visual artists we choose. There's a lot of expensive work here, but we can't do it any other way."
— Fulcrum Arts is the combined passion project of two women, glassblower Randi Solin and ceramics artist Natalie Blake, both internationally respected in their fields. Fulcrum opened in October with a celebratory pig roast. Located on Route 30, between Brattleboro and Newfane, this combination of studios and an airy high-ceilinged art gallery was more than four years in the making and cost about $500,000. The art for sale ranges in price from $40 to $6,600.
These two new galleries join many area arts galleries, including the long-established Vermont Artisan Designs Gallery, Gallery in the Woods, the Artist's Loft Gallery and the Catherine Dianich contemporary art gallery, all on, just off or above Main Street in Brattleboro.
Many area cultural organizations are experiencing growth spurts.
The Brattleboro Music Center (BMC) is happy to announce that it is planning a new building on Flat Street.
"We are delighted to share that the trustees have approved a plan to move the BMC from its current rented space to a brand new facility to be built on Flat Street," said interim managing director Mary Greene. "The new BMC campus will house the music school and will feature a chamber music recital hall. Currently in the quiet phase of fundraising, the BMC anticipates breaking ground in the fall of 2015, once sufficient funds have been raised. It is an exciting moment for the Music Center, the town and region. The response from early supporters confirms that this project is right for the community and that the time for it is now."
This past summer, NECCA bought land off of Putney Road in Brattleboro to construct a school and performance space. It is currently involved in a $2.5 million capital campaign.
BMAC is not expanding in size but in reach.
"Over the last few years, we've come to terms with the notion that the museum has grown significantly," Lichtenfeld said. "We didn't sit down with a plan for this growth. We find ourselves spending a lot more money putting on exhibits and events. Every year is a scramble to be sure we're coming up with the money to pay for it all. Too often, the way it all balances out is we got an unexpected bequest, or somebody donated an art collection or antique furniture that we can auction off."
To bring in more reliable money, the museum has started doing more outreach in neighboring states.
At Next Stage, the remainder of the Arts America grant (see sidebar) will go to make up a hefty part of an $860,000 capital campaign to renovate, in conjunction with the Putney Historical Society, its historic downtown 1841 building.
Main Street Arts in Saxtons River is currently renovating its original building and cleaning up a brownfield so it can construct another building next door. It has already raised 75 percent of its capital campaign's goal of $875,000 and construction is underway.
Skin in the Game
The area's biggest artistic change is that artists are putting skin in the game. And by doing so, they are changing the game.
"For me it goes to the idea of entrepreneurialism and bringing that into the arts," said the Latchis's Potter. "We have some entrepreneurial thinking in NECCA, Fulcrum Arts, Next Stage — which has this combination of sharp business people mixed in, the new Mitchell-Giddings Fine Arts Gallery. There's something very satisfying about doing it yourself rather than waiting for someone to build a gallery. And there was a need, for sure. The sum total of all this increasingly entrepreneurial behavior is a larger gross domestic art product here in Brattleboro. Arts organizations that are earning respect around here are combining creativity and some measure of business performance in a healthy way."
The people with the most skin in the game are the five members of Brooks House Development, the consortium that beautifully renovated the landmark 1871 Brooks House in downtown Brattleboro after fire destroyed it on April 17, 2011.
Sewing together a crazy-quilt amalgam of federal and state grants, bank investment, personal and family money and private investors, the $24 million project opened on Gallery Walk in October of 2014. As flashbulbs flashed in the classically-designed atrium and people climbed to the second floor to peek into the windows, a packed crowd of news media and local residents heard Gov. Peter Shumlin, U.S. Representative Peter Welch (D-VT) and a host of other dignitaries praise the beauty of the building and herald a new revitalization of downtown.
"This is a testament to the vitality of the extraordinary community of Brattleboro," Welch said.
The stylish, new and improved Brooks House houses two local colleges, plus apartments, stores and restaurants. The hope is that it will bring many new people into downtown and encourage the opening of new stores and restaurants.
The creation of the Mitchell-Giddings Fine Arts Gallery was tied to the Brooks House restoration.
"This was Petie's vision and Petie's idea," Giddings said. "She always wanted to combine what she's learned over the last 40 years as a professional artist and bring artists and the public together. We thought the time was right because the Brooks House was going forward."
Fulcrum Arts opened around the same time and co-founders Solin and Blake have not only their skin but their hearts in the game.
"Believe you me, we are believers in this wholeheartedly, and thank God Brattleboro Savings and Loan believes in it too," Solin said. "We've been open a month and I'm incredibly happy. Locals who are driving past on their way to work stop to peek in and say 'Wow!' The glassblowing classes are really successful. So yes we are making money as a gallery — we have 11 artists, all our employees or people who have something to do with the gallery. Everything you see is completely unique."
Fulcrum is already starting to be a destination.
"A collector of mine who has a second home in Stratton came up for a glassblowing class with me and had dinner at the Windham Hill Inn," Solin said. "The inn is sending their guests here as something interesting to do. That's the creative economy"
At Brattleboro Savings and Loan, commercial loan officer Peter Carvell, who has been a banker for 17 years, agrees that a cultural economy is indeed a factor in the Brattleboro area.
"I think Brattleboro is a very diverse community, and certainly the arts are part of Brattleboro's charm," Carvell said. "Fulcrum Arts is really the marriage of two very successful arts organizations — Solinglass Inc. and Natalie Blake Studios. Their appeal and success stretches beyond the borders of Brattleboro and Windham County and the state of Vermont. It's a challenging area, but Brattleboro has seen extraordinary success. NECCA, New England Youth Theater, the Vermont Jazz Center — they have very strong local supporters and also supporters from outside the area. Someone like Stephen Stearns lives and breathes it. Randi and Natalie work very hard. They have a passion for the arts and for their specific business."
Marlboro College in Marlboro and downtown Brattleboro has jumped on the creative arts bandwagon in a huge way. A few years ago, award-winning Northeast Kingdom filmmaker Jay Craven became a professor at Marlboro and started producing films in Southern Vermont with a mix of film professionals and students. His first Brattleboro-made film, "Northern Borders," starred Bruce Dern. His second student-professional film was filmed in Nantucket.
Marlboro, already widely respected as a liberal arts college, is now breaking ground for an expanded and renovated visual arts complex. It will house painting, printmaking, photography, sculpture, welding, ceramics and bring film together with the rest of the visual arts. A $50,000 grant from the Andrew W. Mellon Foundation to support curricular planning will be used to advance the digital arts. Use of this "creative space," as president Ellen McCulloch-Lovell describes it, might channel even more creativity into the economic bloodstream of Southern Vermont.
Southern Vermont was once known for its dairy farms and ski resorts. But economies change.
"There's a lot more art economic activity here, but maybe it just waxes and wanes," Lichtenfeld said. "There's a certain way of measuring the arts economy that includes the number of businesses in the arts and how many people they're employing and their budgets. I don't know that it says anything about this other issue — the viability of an artist living and working here. But maybe it puts more artists on the radar."
This article is first in our series about the Creative Economy in Southern Vermont: Next up is Bennington County. This is an condensed version of an article that first appeared in The Commons. We've highlighted just some of the major Windham Country arts and culture organizations in the margins of this story. The fact that such a list cannot possibly be comprehensive only illustrates the underlying premise of Marcel's reporting.