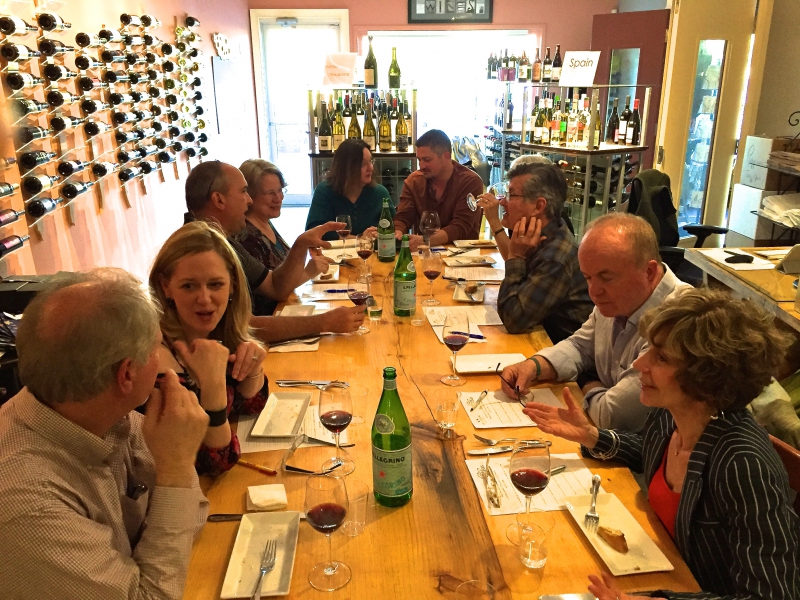 By Marty Ramsburg
We live in a great area—it's natural and untamed yet sophisticated and cultivated; rural, yet with so many cultural benefits that we can never get to all the events that we would like; breathtakingly beautiful, with light that rivals Provence or in contrast, days of low clouds that shroud the Green Mountains. This place has attracted what Frank and I have observed over our 10 years as the most rewarding element of our work: our interesting, engaged customers.
As we head into what we hope for all is a joyous, prosperous, and safe New Year, here are a few of the local market trends and observations we've collected on the journey thus far.
From predominantly New World to predominantly Old World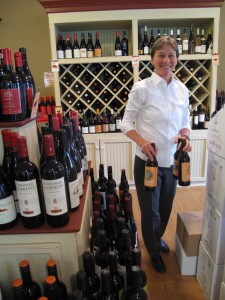 Ten years ago, we opened our retail shop with a collection that was heavily New World. More than 60 percent of our wines were from the United States, Australia, and Argentina. Today, the United States constitutes 20 percent of our collection, with another 4 percent from Australia and Argentina. This shift is a response to customer preferences.
Our customers are cosmopolitan. We have wonderful conversations revolving around places you have been and places to which you are headed. Italy emerged as a recurrent request—Tuscany, followed by Sicily, were the most popular requests, so wines from those regions, as well as from Piedmont and the Dolomites, swelled in representation.
Corollary trend from massive, lush reds to lighter-bodied, more nimble reds. One of the wine characteristics we assess when trying wine is "mouthfeel," which has to do both with the weight of the wine on the palate and its texture in the mouth. When we opened, not only was the preference strongly for red over white—regardless of season, but also for a full, creamy, lush red over a lighter, often noticeably acidic, red.
Wines from regions with long, hot growing seasons—California's Central Coast and Central Valley; Washington's Yakima Valley and Walla Walla; most of Australia; and France's Southern Rhone and parts of the Languedoc—produce super-ripe berries with high sugar content. It is the sugar that is converted to alcohol and the alcohol providing both the weight and lushness in the mouth.
As the palate gets used to that full weight, we first saw rejection of lighter-bodied reds. These were just "unsatisfyingly thin." Now we get requests for lower-alcohol reds. Reds from Burgundy and the Loire, from Alto Adige and Alto Piemonte in Northern Italy, and the New California and Oregon garagiste wines have gained considerable traction. Our discerning customers have discovered that these wines have much to offer: ripe fruit flavors that retain secondary savory flavors and are extremely food-friendly.
A preference for wines with stories
A related point is that these wines are not industrially produced, but rather are generally family owned, small production wines.
One broader industry trend that has enabled this is that there are many more importers now, several of which represent these small producers. Historically, importers were less interested in small producers as they could not satisfy the importers' interest in larger markets. Now we have regional importers, some of whom specialize in bringing in just these sorts of producers. We have wines from farms producing fewer than 1,000 cases of wine a year.
Growth of interest in organic/biodynamic/natural wines
We often get queries for organic wines. In response, we have sought out organic, biodynamic, and natural wines, which now constitute about 40 percent of our collection. And thanks to your demand, winemakers around the world have reduced their input of chemicals, from fertilizers to pesticides and even fungicides and reduced their additions of non-grape inputs, whether commercial yeasts or sulfur.
Rosé, and year-round
Although this is a national trend, I think our cosmopolitan, wine-curious customers were ahead of the curve. When we opened 10 years ago, there were only a few, mostly large production rosés available to us. We special-ordered a few Provencal rosés that first summer, 2007—pale pink dry wines that you strongly supported. The next year, we ordered more and because of demand from customers, there were a few more available for us to offer. Windham Wines emerged as a champion of these wines in the state, continuing to special order in a number of French rosés. Nearly all of those now are picked up annually by our distributors and offered as part of their summer portfolio. In the past two years, however, we have asked for rosé year-round because you have wanted it—and therefore, so do we.
Austrian wines
Who knew? When Rafael Flores, who founded the distributorship Artisanal Cellars about six months after we opened, first came by announcing that he would offer mostly Austrian wines, Frank and I wished him good luck. Then we tried the wines and bought some to sell. Then you tried the wines and let us know that we needed to keep those in stock. Your willingness to explore new regions that make wine from grapes both unknown and difficult to say, such as Grüner Veltliner and Blaufränkisch, is testament to your inquisitiveness.
And that makes you such interesting people to be around.
Other lessons learned
Côtes du Rhône stays strong but it is not tannic.
Shift to global wines may also be related to strength of the dollar in the post-Great Recession era.
The younger generation likes bubbles: especially Prosecco, but also cava.
Internet sales, needless to say, have rocketed.
Our customers could not care less about the ratings.
Yet to catch on here
Moscato d'Asti — never really made it to WW.
Jura.
Cider.
Wine in boxes.
Washington wines.
We've also noticed…
Wine people are mostly into food, and many are real foodies. Many foodies, however, are shockingly disinterested in wine.
To your health!