Summer Picks
Vermont Fiddlehead Festival: May 23-24
Downtown Wilmington, VT
This year our festival will be bigger and better.  Taste the harbinger of spring, the Fiddlehead Fern.  Live music, craft fair and children's activities. Featuring a phenomenal line up of regional Bluegrass bands Gang of Thieves, Blind Owl Band, Brummy Brothers and Jatoba under the tent at the Dover Forge/OMT. This all day event also features craft fair and bouncy house for children. vermontfiddleheadfestival.com
Mayfest: May 23, 10a-5p, Bennington
Downtown Bennington transforms into a festival of arts, crafts, activities, food and entertainment during Mayfest! This year will feature more than 100 crafters and artisans from throughout New England, featuring handmade crafts of wood, pottery, glass, metal, fabric, jewelry and more. As always, School Street will be lined with ethnic treats, including German, Indian, Italian and American foods. There will also be plenty of activities for the kids, along with 45 retail shops and 10 restaurants located in downtown Bennington. http://www.betterbennington.com
Vermont Performance Lab, May 30 and June 19-21
May 30: VPL Open Lab, presented by Vermont Performance Lab in association with Marlboro College. A one-day event featuring a community picnic, open rehearsals, workshop, and conversations with three 2015 VPL Lab Artists: Wally Cardona, Beth Gill, and Jennifer Monson. Order a picnic lunch or bring your own! Noon-5p, at Marlboro College. June 19-21: Vermont Pride Weekend. Featuring VPL lab artists, performance art icon Carmelita Tropicana and filmmaker Ela Troyano. www. vermontperformancelab.com
Strolling of the Heifers weekend: June 5-7
Celebrating family farmers, local food and rural life! The world-famous Strolling of the Heifers takes place June 5-7 in and around downtown Brattleboro. The festivities kick off on Friday with a Gallery Walk and Street Festival from 5:30-8p on Main Street and at the River Garden. The parade starts at 10a sharp and is followed by the Slow Living Expo. At the expo there will be a cheese village, healthy living info, home energy, crafts, goat Olympics and more. Sunday starts off with the famous Farmers' Breakfast from 9a-1p, the Tour de Heifer dirt road cycling ride, and a guided tour of five area farms. http://www.strollingoftheheifers.com
29th Annual Manchester Antique and Classic Car Show: June 6-7
Welcome all car enthusiasts. The premier Antique and Classic Car Show in Manchester celebrated 29 years of the best antique and classic cars, food vendors and flea market in the northeast. Awards will be given for to all the best cars in the categories of 1940s, 50s, 60s, 70s and 80s. As always, this event will take place at the Dorr Farm Field, Route 30 in Manchester. http://www.facebook.com/manchestercarshow
2015 Corgi Cottage House and Garden Tours: June 12-13, June 26-27, and Sept 25-26
In 2014, Seth Tudor rebuilt Tasha's dollhouse for your enjoyment. All tours will be able to see the return of Tasha's doll house to her home after 20 years of being displayed at Colonial Williamsburg! You will be delighted to see it in her home as she had it set up in the alcove near her bedroom. www.tashatudormuseum.org
Old-fashioned Strawberry Supper: June 27, 5-7
Old-fashioned Strawberry Supper at the Dummerston Congregational Church will be Sat, June 27. The supper is served in the Evening Star Grange Hall, Dummerston Center.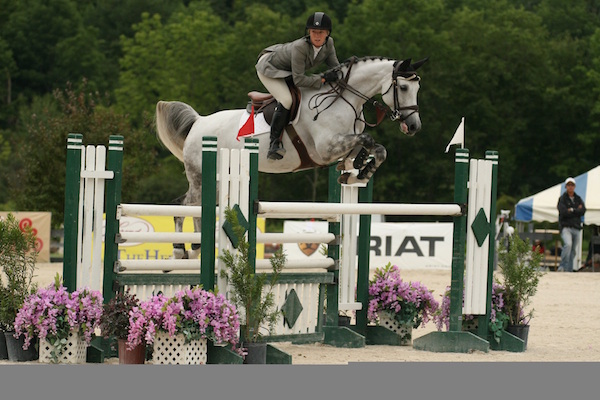 Vermont Summer Festival Horse Show. July/August
Northern New England's largest "AA" rated hunter and jumper show. Top riders throughout the United States and Canada compete for prizes and points toward national recognition. July/August. See our events page for specific dates. Located at the Beebe Farm, Route 7A, East Dorset, VT. http://www.vt-summerfestival.com
Bennington Arts Weekend: July 1-Aug 2
The Bennington Arts Weekend is all about the arts! With events all over the greater Bennington area, there's sure to be something for everybody. The weekend starts off with the southern Vermont Arts and Crafts Festival at Camelot Village – which includes food, beer, wine and entertainment – and continues with the Front Porch Music Series, a Plein Air Style competition on Main Street and Live Entertainment. Throughout the weekend, visit the Bennington Museum and the Bennington Center for the Arts for more events. Finish off the weekend with Sunday Morning Jazz at the South Street Café. http://www.betterbennington.com
Wardsboro's 66th Annual 4th of July Street Parade: July 4
The Wardsboro Street Fair and Parade is the longest running 4th of July fair in Vermont. There will be more than 50 crafters and vendors lining Main St, an eclectic, one-of-a-kind parade, and plenty of food, including strawberry shortcake, homemade pies, chicken BBQ, hamburgers, hot dogs and pulled pork sandwiches. There is also a quilt show, book sale, children's games, art show, entertainment and more. https://sites.google.com/site/wardsboroparade/Home
Southern Vermont Dance Festival July 16-19
Four days of dance in Brattleboro. Festival attendees can attend dance performances each evening as well as a variety of classes during the day. The festival boasts top faculty and choreographers with a unique ability to serve all levels of dance from the dance enthusiast to the dance professional and everything in between. This year the festival will feature "Dances By Isadora" a Boston based company that specializes in Isadora Duncan Technique.  For tickets and information go to http://www.southernvermontdancefestival.com
Free Concert on the Court House Lawn, Newfane Common, July 22, 7-9
Spend a summer evening on the Green listening (and dancing!) to Big Band Latin music in the majestic village of Newfane. (Rain date: July 29) Joe Velez and Creación Big Band features 20 highly experienced and accomplished musicians from New England. This big band plays the great Latin dance music including Mambo, Salsa, Merengue, Bolero, and Cha chá, from the Palladium days of New York City. The talent and spice of Joe Velez and Creación will have you agreeing that music is best experienced Live! This event organized by Newfane Anew highlights one of the many reasons to visit Newfane and enjoy the beauty of its three villages.
Email info@newfaneanew.com or call 802.365.0265 for more information.