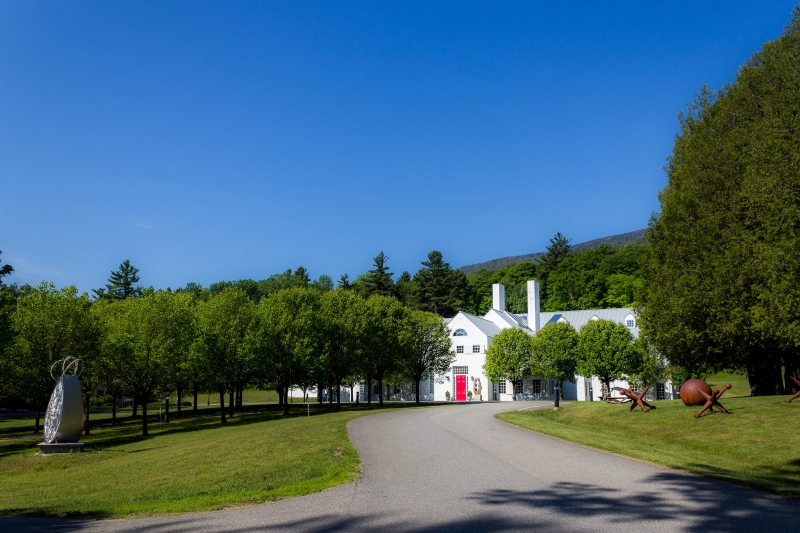 Southern Vermont Arts Center is gearing up to offer exhibition space throughout the town of Manchester. The initiative, dubbed ART Manchester, aims to connect Vermont artists with visitors and residents by converting storefronts into pop-up art galleries.
Organizers say the exhibits will provide opportunities for local artists to display and sell their work. The showcase is set to run from late June through Labor Day, with artists committing to slots of at least two weeks.
Also in the works for ART Manchester: an art walk series that will take participants around town to various arts destinations on scheduled dates throughout the summer.
Meanwhile, many building owners in town are volunteering their storefronts for ART Manchester, saying they're excited to help promote the town as a vital arts destination.
Alissa Hauben, for example, says the Hauben family is delighted to continue its long tradition of support of the arts by permitting the use of some of its properties to the ART Manchester festival for residents and tourists alike to enjoy.
Pauline Moore, economic development coordinator for the Town of Manchester, says of the project, "We are delighted to see the enthusiasm and engagement of local building owners. The partnership is a wonderful example of coming together for the benefit of the community. We appreciate everyone's commitment."
Southern Vermont Arts Center's interim executive director, Joan Teaford, notes that her organization, founded in 1922 with a mission to provide opportunities for local artists, is similarly delighted to continue this tradition by offering ART Manchester prime space in shopping areas in town.
"Manchester has a long history as an arts destination, and ART Manchester provides a real chance to highlight this area as the arts community that it is," Teaford tells us.
—————————————-