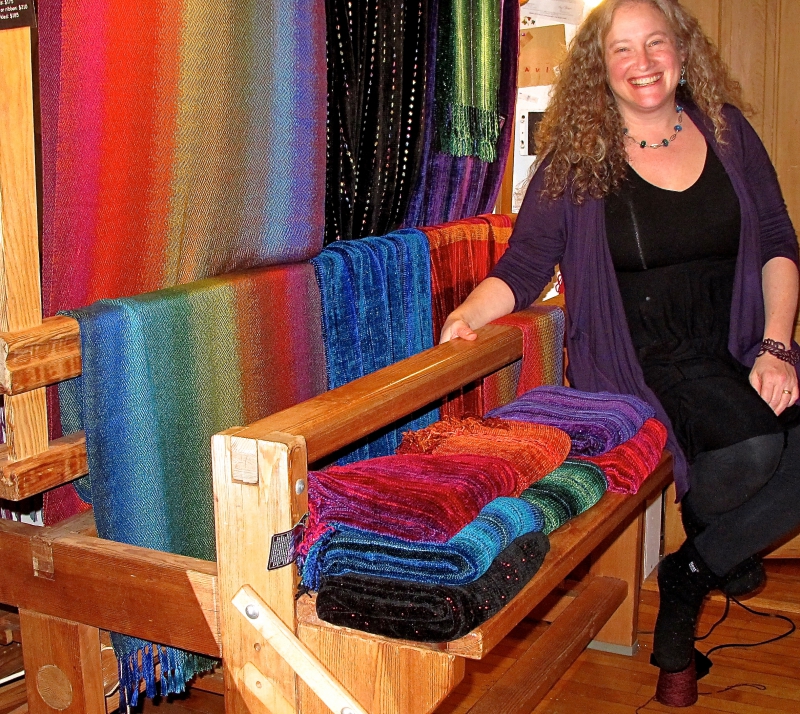 Putney enjoys one of the most exciting concentrations of artists in the state. A wealth of artists came to the area in the 1960s and '70s as part of the back-to-the-land movement and put down roots. Each year for three days at Thanksgiving many of these artists open their studios to the public as part of the Putney Craft Tour, the country's oldest continuously run craft tour.
If this isn't part of your fall tradition yet it soon might be. Going on the tour is a great experience for the whole family. For one thing, it's the perfect time to purchase one-of-a-kind holiday gifts straight from the artists. Many folks make a weekend of it, staying year after year in such local B&Bs as Hickory Ridge House in Putney and the Four Columns Inn in nearby Newfane.
Guests know it's fun to meander the back roads and find the studios, where the artists will be waiting for a chat—and to show off their process and wares.
Even better: Next Stage Arts and Sandglass Theater welcome fall gusts by offering special nighttime performances. Participating restaurants offer Putney Craft Tour specials too.
Not a bad deal, and it's sweeter every year. See you soon!
Gallery Opening Preview of 39th Putney Craft Tour
Twelve Putney Craft Tour artists will participate in a special exhibition this October at the Latchis Gallery in downtown Brattleboro. The exhibition is a preview of work that will be featured in the Putney Craft Tour's open studio tour during Thanksgiving weekend. Artists participating include Judy Hawkins, Nancy Calicchio, Colleen Grout, Ken Pick, Dena Gartenstein Moses, Jess Fox, Jeanne Bennett, Edel Byrne, Phil Pellerin, Fiona Morehouse, Ryan Burch, and Bob Burch.
An opening reception is planned for Thursday, Oct 5 from 6 to 8p. Refreshments will be served, including Putney Winery's Putney Bubbly and award-winning cheese from Parish Hill Creamery. On Thanksgiving weekend (Nov 24-26, 10a-5p) Putney celebrates Craft, Culinary and Performance Weekend highlighted by the 39th annual Putney Craft Tour, a Top-10 Vermont Winter event.
For more information, visit http://www.putneycrafts.com.