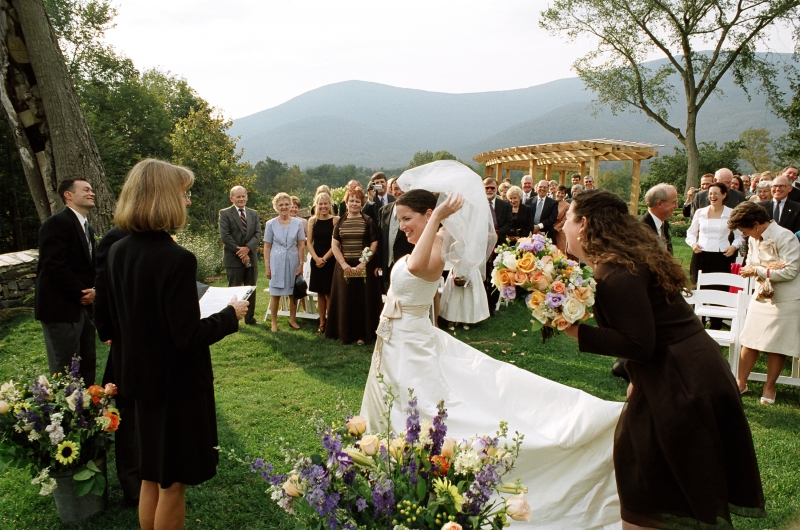 Couples come from near and far to exchange their vows in Vermont. From intimate elopements to grand celebrations, Southern Vermont naturally inspires romance. Whether you prefer cozy country inns, rustic barns and farms, or grand resorts and mansions, it's no wonder we're one of the most popular wedding destinations.
Who can resist a drive through charming historic villages, timeless covered bridges, perfect fall foliage or snow-capped mountains? You can hold your ceremony in a flower-dappled field, classic clapboard church or on a majestic mountain top. Then dance the night away under a glowing tent, in a grand ballroom or rustic barn. With fantastic catering —formal, family style or food truck—bountiful blooms from florists and farms alike, and magical wedding planners to bring it all together, why get married anywhere else!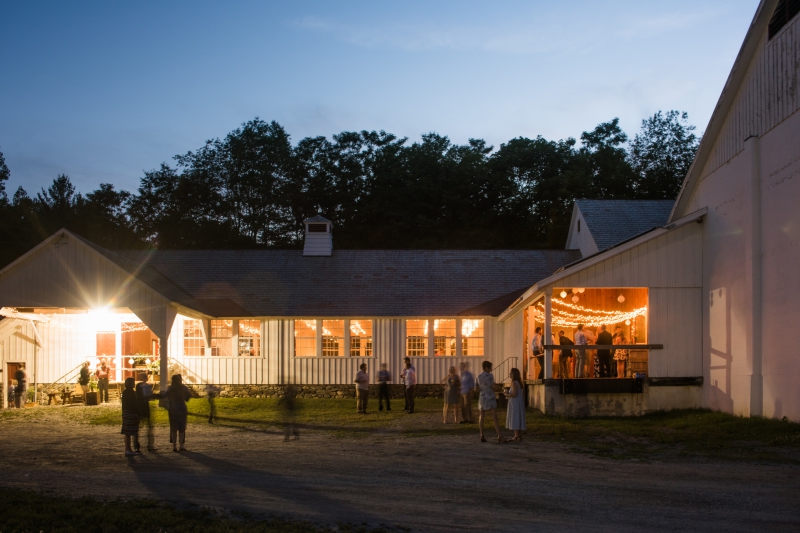 A weekend-long celebration for family and friends in spring, summer, or fall might include hiking, biking, kayaking, horseback riding, golfing, fly fishing, antiquing, or outlet shopping. Don't miss our many craft fairs and festivals! Made in Vermont wedding favors are a special touch for your guests to bring a bit of Vermont back home.
Vermont's winters are a wonderland with downhill skiing at Bromley, Stratton, Mount Snow, Okemo, and Killington ski areas.
Additional winter sports include snowmobile tours, cross-country skiing, and snowshoeing. (You might give the Green Mountain State Forest a try!)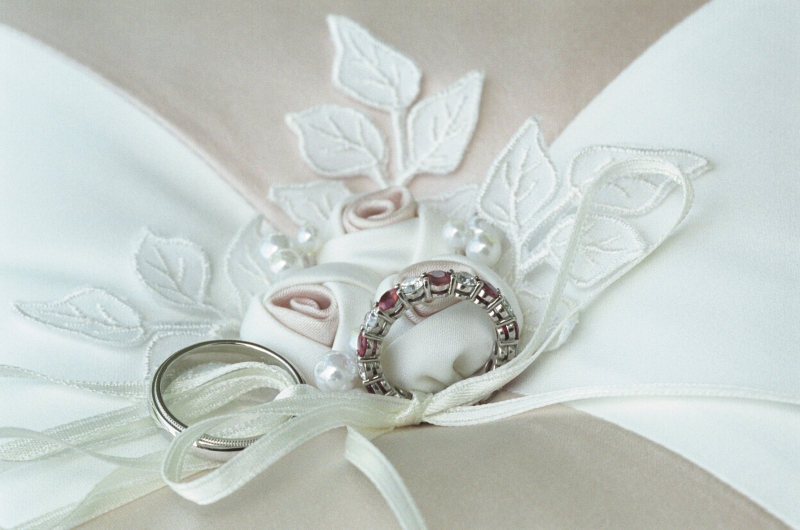 For a less active option, there's always a romantic, horse-drawn sleigh ride! Whatever activity suits you best, be sure to end the day with a cozy fire and hot beverage at one of our many historic inns.
While Southern Vermont is full of rustic charm and outdoor fun, it is also steeped in history, and rich in arts and culture. You and your guests have an abundant array of entertaining options to choose from—live music ranging from pop to classical, from jazz to bluegrass; theater that features both local talent and visiting celebrities, walking tours of historic sites, museums, artist studios, and art galleries.
Below is just a small sampling of some of Southern Vermont's top wedding destinations, and activities to enjoy:
An Art Deco treasure with its 1930s-era wall murals, marble sculptures, and Romanesque columns, the Latchis Hotel and Theatre in Brattleboro is a unique wedding venue to be sure.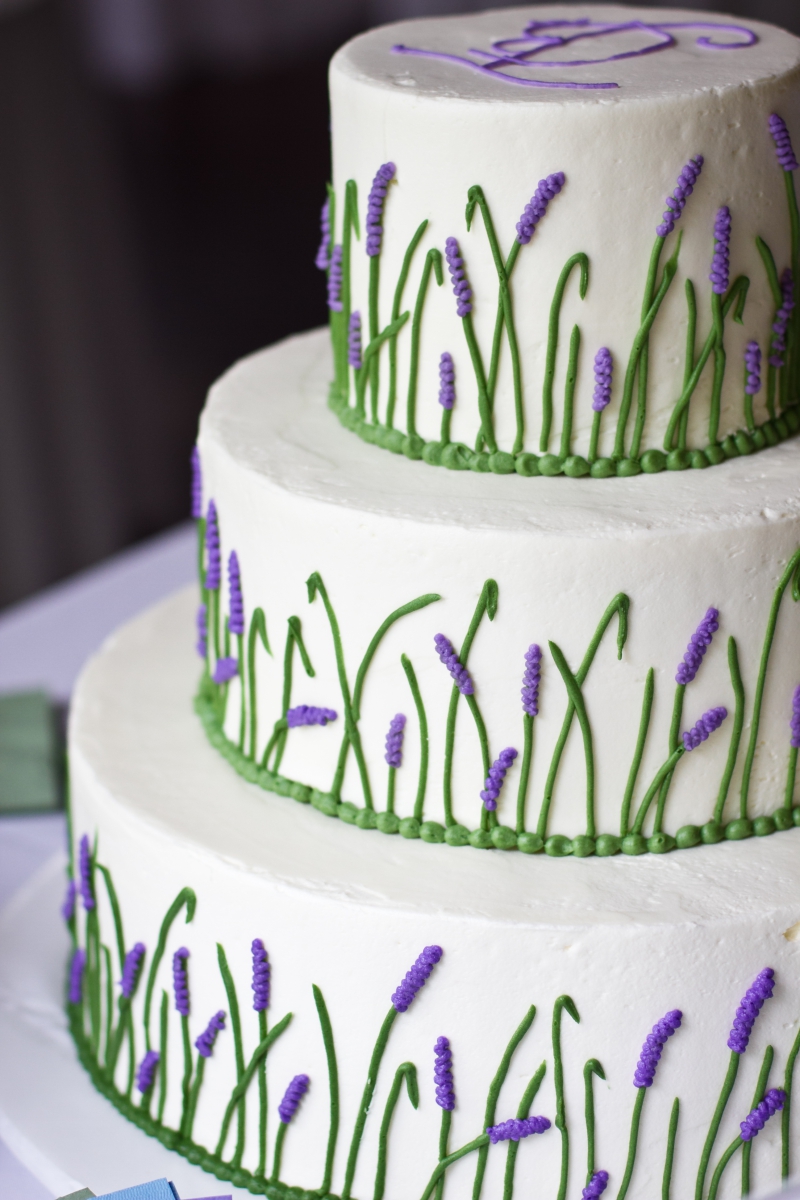 More traditional, but still offbeat, is the Stone Church, long a venue for performing arts, complete with stained glass windows and ivy vines.
Known as one of the best small arts towns in America, Brattleboro sports a true small-town Main Street, lined with unique artisan boutiques, local coffee shops and a bevy of restaurants. After a stroll and visit to the Brattleboro Museum (another wedding option), your guests can stop by Hermit Thrush Brewery, McNeill's or Whetstone Station and sample locally crafted microbrews.
Just outside Brattleboro is the 571-acre, Scott Farm Orchard, actively growing since 1791. In addition to rolling hills of heirloom fruit trees, Scott Farm hosts weddings in their rustic-chic Apple Barn. Your guests can stay in the historic Landmark Trust USA properties, including Rudyard Kipling's home, where "The Jungle Book" and "Captains Courageous" were written.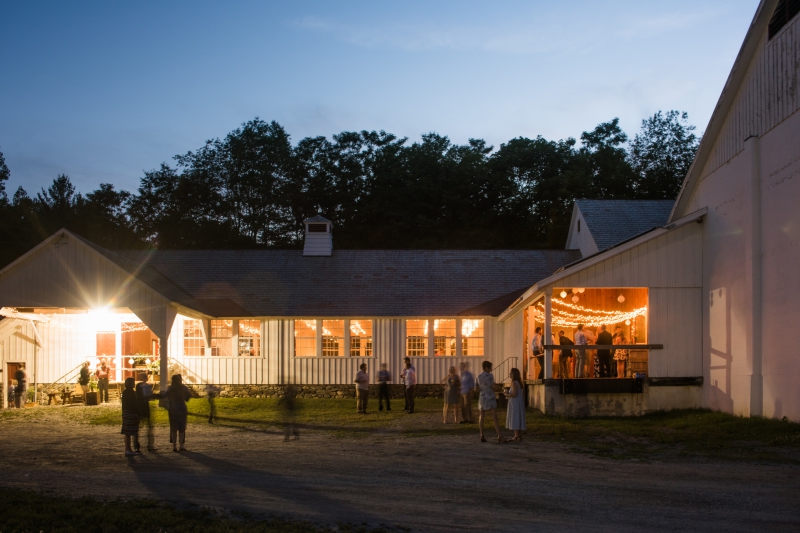 Grafton, named one of the most beautiful towns in the world, is a picture-perfect wedding destination. With your guests rested after staying at the Grafton, you can marry in a classic white-steepled church and stroll down the road to host your reception in the Phelps Barn.
Manchester and its surrounding mountains offer stunning views and vistas, cozy inns, historic mansions with manicured gardens, rustic barns, and old-world resorts with elegant ballrooms. Guests can occupy themselves with the best outlet shopping in the region, as well as antique shops, art galleries, and a variety of wonderful restaurants. A relaxing spa day can be a welcome respite from the flurry of wedding activities; an expert facial or stress-relieving massage will do wonders for your "bridal glow."
The Wilmington and Halifax areas of Southern Vermont provide numerous options for your destination wedding, including a winery with vistas of two states, a blueberry farm and orchard, and many charming inns that host tented weddings on their grounds.
Bennington houses historic inns, homesteads, monuments, museums, and mansions all available for your wedding venue.
Wander Bennington Museum, which is home to the largest collection of Grandma Moses paintings. Be sure to see the Bennington Battle Monument, commemorative of the Revolutionary War. And you must shop at Bennington Potters and Hawkins House. After shopping, sample local craft brews at Northshire Brewery and Madison Brewing Co.
Whenever—and wherever—you choose to host your wedding in Southern Vermont, it's certain to be a magical and unforgettable experience.
—Evelyn Trier, Let's Make Magic Events (letsmakemagicevents.com)