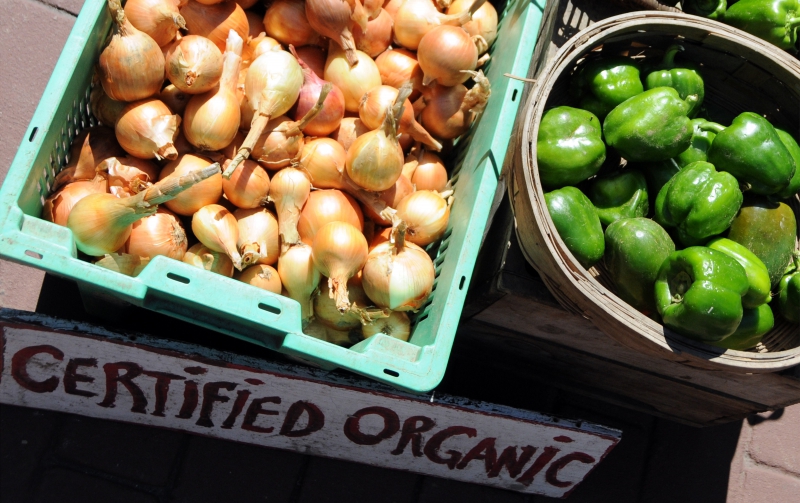 By Nicole Colson
Cuisine trends are always a hot topic, but social media, which emerged in full force over the past decade, has revolutionized the way we view the food we eat. Facebook, Instagram, Yelp, Urbanspoon, and Grubhub have created a generation of "foodies," those who dine out as a hobby. Many leave online reviews; others just post photos of their favorite dishes. Because anyone can be a critic, social media has leveled the playing field, sparking the utmost in innovation from chefs who want to present something new and exciting for the most discerning patrons.
In Southern Vermont, contemporary restaurant fare showcases both a reflection of the bounty of the surrounding landscape as well as what's coming out of the best kitchens around the globe. Here we list the 11 most delicious food and beverage trends of the past 10 years.
1. Ease on down with New American
Also called "fine casual," New American is basically comfort food that's been elevated to a more sophisticated flavor profile.
Short ribs have turned up on many menus. Peter Havens in Brattleboro offers a braised veal version with a sauce of red wine, tamarind, and curry with truffled mashed potatoes.
The Inn at West View Farm in Dorset makes a short rib braised with coriander.
Even more casual with a twist are the Southern-fried organic free-range chicken with maple bacon jam from the Four Columns Inn in Newfane and house-made tater tots with artisan gouda and smoked maple bleu cheese sauce at Marsh Tavern at Manchester's Hotel Equinox.
Charcuterie (meat) plates have become a menu staple in this category. The Copper Grouse in Manchester serves one with chutney, house pickles, and wild honey. Marsh Tavern offers a version with duck two ways (smoked breast and confit), house-made sausage, and mustard.
2. The burger reinvented
Burgers aren't a new restaurant offering by a long shot, but today's new batch could as easily be eaten with a knife and fork—stand ready with a fine linen napkin—as they could be enjoyed with two hands in a cafeteria-style burger joint. The ingredients used are about as out-of-the-box as you can imagine.
Look to the Barrows House's portabella patty for reference. It's stuffed with butternut squash, poblano pepper, quinoa, cheddar, and spicy Chinese black vinegar.
Four Columns Inn serves a venison burger with house maple barbecue sauce.
Brattle Burger in Brattleboro makes—get this—a mac and cheeseburger you can wash down with a maple bacon-flavored milkshake.
Mini versions of these burgers, called sliders, also emerged on the foodie scene. Among the notables are the Inn at West View Farm's pork belly slider served on a steamed Chinese bun and a lamb slider with cumin/coriander and mint aioli at Top of the Hill Grill in Brattleboro—one of the barbecue joint's many choices.
3. Take your time with barbecue
Slow-cooked smoked meats, served everywhere from food stands to fine restaurants, have taken the nation by storm. A wide variety of places stand by to help you sample this stalwart Southern cuisine with a Northern flair: the quaint Top of the Hill Grill topping the list. All meats there are smoked on site, from jerk chicken and andouille sausage to pulled pork and ribs.
Hazel in Brattleboro has an extensive barbecue menu because when the owners bought the restaurant, a smoker came with it. Their barbecue is dry-rubbed and smoked in-house with applewood from nearby Scott Farm Orchard. And because you can't eat barbecue without sides, they serve them all: coleslaw, corn bread, collard greens and macaroni and cheese.
Some of their hand-crafted pizzas are topped with their barbecued meats as well. The Riley, for instance, comes with pulled chicken and is drizzled with barbecue sauce. The Toby is topped with pineapple and pulled pork.
4. Veggies are ready for prime time
Vegetables used to just be a side dish with your main. No longer. No more will produce take a back seat—these days it's often the very dressed-up star of the show.
Root vegetables are of chefs' particular interest—Brussels sprouts, for example, come in a salad with pepitas, fried shallots, butternut squash, and warm maple pancetta at Barrows House, and with artichoke hearts and sweet soy glaze at Copper Grouse.
Beets are another popular pick, evinced by the Inn at West View Farm's beet salad with Vermont goat cheese, walnuts, and aged balsamic.
Duo in Brattleboro offers a swell roasted beet dish with toasted sesame, house-made cottage cheese and orange vinaigrette.
Featured as prominently is kale, the main ingredient in Marsh Tavern's (at the Equinox Hotel in Manchester) salad with macadamia nuts, strawberries, house-cured maple bacon, and smoked maple vinaigrette.
At Four Columns Inn you'll find a superfood kale chopped salad with nearby Dutton Farm apples, quinoa, local granola, and cider vinaigrette, with Brussels sprouts and beets.
5. Locally sourced and shared
Procuring local foods is a no-brainer for restaurateurs in Southern Vermont, where small farms abound. Meats, cheeses, breads, eggs and of course, produce, can all be found within a few miles away from the kitchen.
The localvore movement is really more than a trend, it's a revolution that's taken root worldwide. Many restaurants in this region exemplify this movement and some have made it their primary mission in everything they do.
One is SoLo Farm and Table in Londonderry. The menu is based on the changing seasons and what's available during those seasons from local farmers, growers, and purveyors, and from their own gardens. The importance of this mission also means whole animals are purchased, butchered, and used in their entirety on the menu in different applications—for example, the restaurant's country-style rabbit and pork terrine with applewood-smoked bacon, prunes, cornichons and red onion marmalade.
The Williamsville Eatery also leads in sourcing locally, as showcased in its extensive selection of wood-fired pizzas: the smoked pepperoni selection, for instance, is topped with organic tomato sauce and Vermont Smoke & Cure's nitrate-free smoked pepperoni.
The margherita has fresh mozzarella from Maplebrook Farm in Bennington and house-made meatballs with grass-fed beef and pork from Adams Farm in Wilmington.
6. Meet up with pan-Asian/fusion cuisine
Asian cuisine is part of just about every chef's arsenal because, let's face it, it lends itself to unique and exotic flavors.
The restaurants that serve it primarily have had to step up their game. Vermont's country inns, taverns, and other fine restaurants have added Asian items to their menus.
Asian-infused Mexican cuisine features on the menu at Barrows House, which serves tuna "nachos" on crispy wontons with seaweed salad and sambal aioli.
East View Farm offers a taco with tempura fish and Asian slaw.
The Inn has a heavily Asian-inspired menu that includes everything from starters such as wonton and lemongrass soup and spring rolls to such entrees as red Thai curry shrimp and sides such as soba noodles, scallion pancakes, and and pink peppercorn edamame.
Peter Havens serves a popular ahi tuna tartare with Asian vinaigrette, pickled cucumbers, and crispy rice chips.
Williamsville Eatery makes a noteworthy smoked salmon and kimchi salad with organically grown local baby greens and sesame-ginger-miso dressing.
7. Specialized to move you
All in the name of good health, and also thanks to social media touting them, many diet plans have become common fare for the health-conscious.
There's the vegan diet (free of meat and animal by-products such as dairy); the paleo diet (also free of dairy, potatoes, processed foods, and refined sugar, similar to the diet of cavemen), the gluten-free diet (free of wheat and related grains) and many combinations thereof.
Ten years ago many chefs hadn't given much thought to gluten or had heard the prefix paleo, but today most menus include choices to satisfy patrons in the know.
Some eateries have embraced the concept. The restaurant that embodies all of these diets and many more is Superfresh! Organic Cafe in Brattleboro. The cafe's menu is 100 percent vegetarian, and GMO-, gluten-, dairy-, soy-, egg- and peanut-free. Therefore it meets all the requirements of every specialized diet imaginable.
A typical offering is the cafe's "macro bowl"—the grain of the day on a bed of greens with seaweed salad, kimchi, roasted veggies, and avocado, sprouts, and sesame seeds.
Even more extensive on the menu are the cafe's nutrient-packed juices and smoothies. A good one is "the green goddess"—a cold-pressed juice with cucumber, celery, apple, kale, lemon, and ginger.
8. Time for artisanal cocktails
As those working in the kitchen have had to be at the peak of creativity, so have those behind the bar. Anyone worth a mention has a full signature cocktail menu inspired by the artisan who pours from it.
From infused liqueurs to freshly squeezed juices to local fruits in the recipes, it's tough to compete in this top-shelf market. Classic cocktails such as the old fashioned, Manhattan, mojito, and Moscow mule have made a comeback in a big way as well.
The Four Columns Inn has an impressive list highlighted by such choices as a harvest pear martini with real pear nectar, lemon, and cinnamon (and vodka), and an apple old fashioned with apple brandy, maple, and bitters and orange.
Duo does a vodka cocktail with basil, citrus, and seasonal jam.
Peter Havens makes a Moscow mule with tequila in place of vodka and adds Vida artisanal mezcal, ginger beer, and lime.
Oh, yeah.
9. A raft of craft beers
Craft beer, or beer made in a traditional way in small batches by an independently owned brewery, has been popular for far longer than a decade, but breweries producing craft beer have proliferated in that time, possibly because home brewing has become such a popular hobby.
Pairing a craft beer, from IPAs (India Pale Ale) to porters or stouts, with a meal has become as much a pastime as wine pairing.
There are about a dozen small breweries in Southern Vermont, many of which invite the public to watch the brewing in action, sample the finished product, and stay for a meal (and take home a growler or two of beer).
As is the case with artisanal cocktails, brewers add a host of ingredients during the brewing process to enhance flavor and put their stamp on each brew.
Check out Beer Naked Brewery in Marlboro, which makes a variety named Wit-ness brewed with coriander and dried orange peel, and Madison Brewing Company in Bennington, which makes a Nor'Beaster Chocolate Imperial Stout.
10. Single-origin chocolate. Of course.
As we have become more environmentally conscious (such consciousness created the localvore movement), food creation has also become more socially conscious.
The terms fair trade (which pays a higher price to exporters of products in developing countries) and single origin when referring to chocolate (as well as coffee) have become part of the vernacular.
At its most basic, single origin means that the chocolate is made using cacao beans from one place, or origin. Most chocolate is made using a blend of beans from a lot of different countries so their chocolate always tastes uniform.
Cacao is a plant that, like other plants, takes on the characteristics of the region where it's grown: its terroir.
Similar to wine, single origin chocolate is described in similar terms: earthy, floral, and herbal, to name a few. Artisan chocolate makers have started making bars using beans from one country—and sometimes even one farm—in order to focus on the terroir of that specific bean.
One such maker is Tavernier Chocolates in Brattleboro, which sources single origin chocolate from Venezuela as well as American and French coverture (chocolate made with extra cocoa butter to give a high gloss) from South American producers that follow fair trade precepts, either as cooperatives or ethical estate-run farms.
The company also partners with nearby producers and growers that provide ingredients for their chocolates, including Vermont chévre and créme fraîche, Cabot Creamery Butter, and local maple, seasonal fruits and herbs as well as from their own garden.
Among Tavernier Chocolates' creations: Vermont smoked maple truffles and dark chocolate ganache-dipped figs with Vermont bleu cheese.
11. Make it mobile
Mobile cuisine, from food trucks, stands, and carts, elevated expectations from the mere hot dog, pretzel, and soft drink over the past decade: In metropolitan areas, diners can walk up to a window and order anything from pizza to tacos to sushi made to order and to be enjoyed picnic-style. It's an explosion of culture. Festivals celebrate it.
Southern Vermont has run with a micro-version of this epitome of takeout, serving such styles as South Indian, featuring the dosa, a fermented rice and lentil crêpe (Dosa Kitchen in Brattleboro); traditional Eastern European recipes such as pierogis (Andrzej's Polish Kitchen, also in Brattleboro); and family recipes from the Caribbean, such as jerk chicken and pork (Jamaican Jewelz in Westminster).