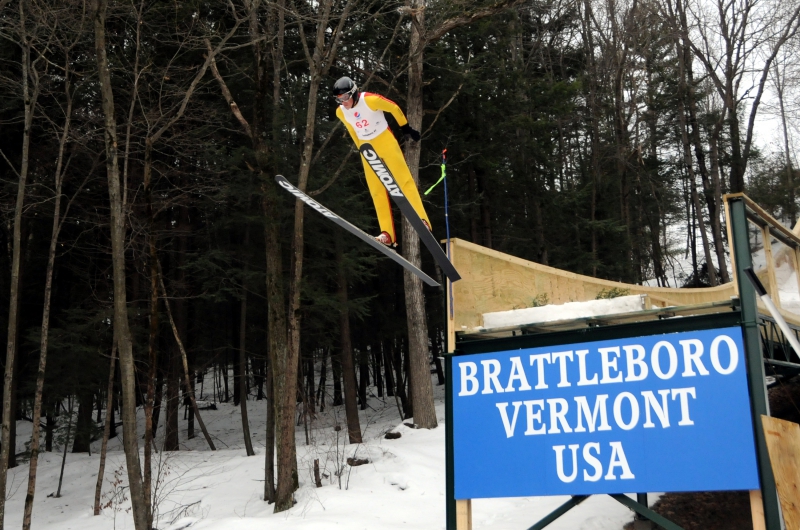 The Harris Hill Ski Jump, New England's only Olympic-sized, 90-meter ski jumping hill, hosts its annual two-day ski jumping event Feb. 20 and 21, 2016. The event features the Brattleboro-specific Fred Harris Memorial Tournament and the Pepsi Challenge. The weekend also serves as the U.S. Cup Finals of the United States American Ski Jumping (USASJ) series.
Founded in 1922, the competition attracts several thousand spectators each year to cheer on local jumpers reaching great heights and watch world-renowned jumpers soar in the sport of ski jumping. Seven nations sent their best to compete in last year's event.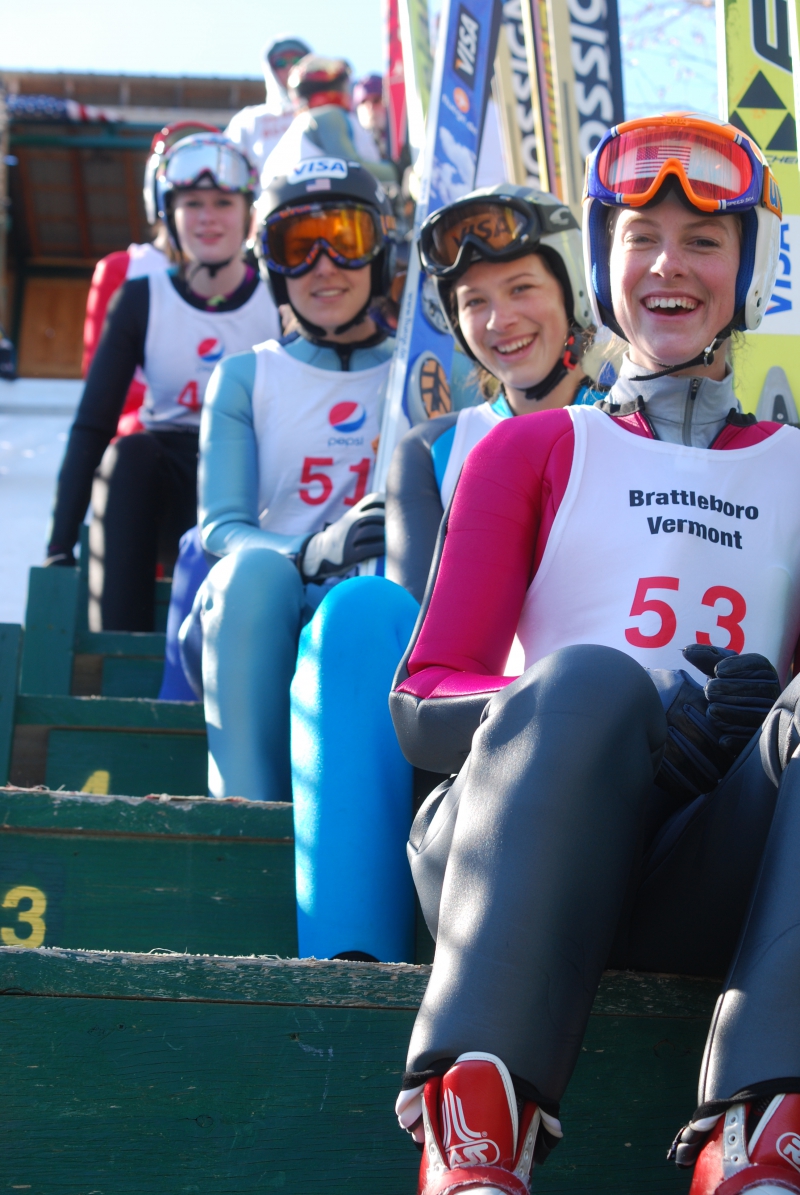 A family-focused event, the Harris Hill Ski Jumping Competition weekend includes opening ceremonies featuring local musical artists, appearances by Jumper the mascot, food and drink vendors, a bonfire, and more. The anticipation and excitement of the spectators, focus and friendliness of the athletes, and festive atmosphere make the southern Vermont ski jump a favorite among jumpers.
Gates open daily at 10 a.m.The first trial jump is at 11. Ticket sales for the event will commence in January 2016. Admission $20 adults, $15 youth (age 6-12). Kids 5 and younger free.
Harris Hill Ski Jump
For more information, and to take advantage of early ticket sales, visit http://www.HarrisHillSkiJump.com or find Harris Hill on Facebook or Twitter.