About us
About Us
Southern Vermont Arts & Living is a quarterly magazine chronicling the innovative culture and sophisticated country lifestyle of Southern Vermont.  It is the only glossy, full-color publication in the  region—which includes towns along New York and New Hampshire's southern borders–to cover the most engaging current work in the art world and the creative lifestyle that accompanies it.
With in-depth pieces on the personalities behind visual arts, music, cuisine, theater, literature and design, as well as coverage of upcoming cultural events, the magazine explores the evolving life of this region that has drawn—and continues to attract—an abundance of fascinating artists, professionals and leisure-seekers who follow their dreams here amidst art and nature. Southern Vermont Arts & Living aims to inform, entertain and inspire with a witty, provocative style and visually stunning layout.
Behind every story is the desire to serve our readers—to give them ideas, techniques, or inspiration applicable to their own lives, families, homes, and communities. Our philosophy is to connect the dots – to help readers learn more about our advertisers' services, products, establishments, etc.
Readership of over 90,000 across 6 counties includes residents and travelers to the tri-state area who are culture enthusiasts eager to embrace the artful life. The editorial focus provides a unique opportunity for advertisers to target upscale culturally-oriented consumers from 18 – 65 who visit, reside and work here. This includes the mix of newcomers, boomers, retirees, old-timers, artists, artisans and entrepreneurs that characterize the region.
Distribution expands beyond the Greater Brattleboro area to include Stratton, Manchester, Keene, Bennington, Middlebury, Londonderry, Wilmington, Grafton, Bellows Falls, Springfield, Chester, Newfane, Townshend, and other areas in the Connecticut River Watershed, including Northhampton, MA, New Hampshire.
Publisher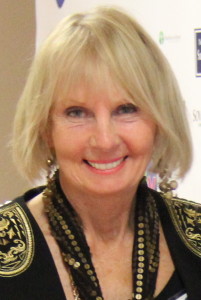 Lynn Barrett, (contact info) founder and president of Primetime Concepts, Inc.has started a publishing business to complement her marketing and public relations business. She will be publisher of niche magazines to serve Southern Vermont residents and visitors. Barrett is an award-winning communicator with over 20 years experience in media and marketing public relations. She currently produces several arts-oriented publications, including the Art Lover's Guide to Southern Vermont. She also produces Scene & Herd, a guide focusing on local agriculture, local produce and wellness. Her marketing and public relations skills will be a key asset to the success of the venture.
Barrett says: "while this may be the age of digital media, there is an upswing trend for local, regional and niche publications—glossy, photo-heavy publications devoted to local culture and living the good life with coverage that is positive and promotional. Most are designed to reach community leaders, professional and educated readers with high incomes.
Vermont has the most artists per capita than any other state and I saw an opportunity. Southern Vermont Arts & Living is the only glossy publication in Vermont devoted to arts, culture and the good life.
As president of Primetime Concepts, Inc., Lynn Barrett has an enviable track record in creating and executing literally hundreds of consumer brand campaigns, sponsorships, special events and cause-related programs for corporate clients such as Chase, Hyatt Resorts, American Society of Travel Agents (ASTA), Parker Brothers, The Home Service Store, the Manchester Designer Outlets, Historic Manchester, Southern Vermont; NEC, McDonald's, Lincoln Life, Citicorp, Louis Vuitton, The Susan G. Koman Race for the Cure, Golisano for Governor, among others.