Bennington Arts Guild
103 South St, Bennington
http://www.benningtonartsguild.org , 802 442-7838
Thru Dec 31: The Bennington Arts Guild Holiday Show.
Catherine Dianich Gallery
139 Main St, Brattleboro
Open by appointment only
www.catherinedianichgallery.com, 802 380-1607
Thru Dec 30: The Blue Prophetic Alphabet.
Chaffee Art Center
16 South Main St, Rutland
www.chaffeeartcenter.org, 802 775-0356
Dec 5-20: Holiday Boutique and Gingerbread House Contest.
Crow Hill Gallery
729 Flamstead Rd, Chester
www.crowhillgallery.com, 802 875-3763
Special 2014 Exhibits: The Vivaldi Suite and The Paradise Suite.
Gallery at the VAULT
68 Main St, Springfield
www.galleryvault.org, 802 885-7111
Jan 10: Winter Landscape in Watercolor workshop with Robert O'Brien. Jan 17: Do You Want to Build Snow People? Needle Felting workshop with Sue Carey. Jan 24: Winter Landscape in Pastel workshop with Robert Carsten. Feb 21: What Does the Fox Say? Needle Felting with Sue Carey. Feb 28: Making Imaginary Landscapes Real with Christine Mix. March 14: Anticipating Spring workshop with Robert Carsten. March 28: How to (Tame) Needle Felt Your Dragon with Sue Carey.
Gallery North Star
151 Townshend Road, Grafton
10a-5p daily (Tuesday by chance)
www.gnsgrafton.com, 802 843-2465
2014: 40th Anniversary celebrations all year long. Dec 13-Jan 19: James Urbaska Solo Show. Opening reception Dec 13, 5:30-7:30p. Starting Feb 7: Winter Group show. Opening reception Feb 7, 5:30-7:30p.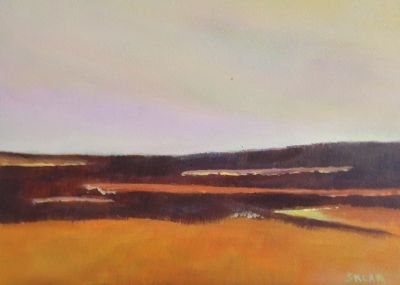 Gallery Wright
103 West Main St. (Rt 9)
Wilmington
gallerywright.blogspot.com
Thru-Dec 31: Beautiful Dreamers — Oil painters Ann Sklar and Eric Angeloch create landscapes of those dreamy moments in our day. These paintings are luminous, luscious reflections on the majesty and beauty of Vermont.
Mitchell-Giddings Fine Arts
183 Main St, Brattleboro
www.mitchellgiddingsfinearts.com, 802 251-8290
Thru-Jan 4: Brattleboro West Arts Members show, along with guest artist Emily Mason and MGFA artists. Jan-March 2015: Doug Trump exhibition. March-April: Stephen Procter exhibit. April-August: Artwork of Lauren Olitski.
Thorne-Sagendorph Art Gallery
At Keene State College, Keene, NH
www.keene.edu/tsag, 603 358-2720
Jan 23-March 26: Biennial Regional Juror's Choice Competition.
Vermont Center for Photography
49 Flat Street, Brattleboro
2-7p Fri, noon-5p Sat and Sun
www.vcphoto.org, 802 251-6051
Dec 5-28: Annual Members Holiday Exhibition. Opening reception Dec 5, 5:30-8:30p. Jan 2-Feb 1: Michelle Rogers Pritzl: Soma. Opening reception Jan 2, 5:30-8:30p. Feb 6-March 1: Nicholas Gaffney: Sunday. Opening reception Feb 6, 5:30-8:30p. March 6-29: 30 Under 30: A Juried Exhibition. Opening reception March 6, 5:30-8:30p.
The Village Green Gallery
661 Main St, Weston, 9a-5p daily
www.thevillagegreengallery.com, 802 824-3669
Featuring the photography of Nobushi Fuji'i and showcasing works by selected Vermont artists and artisans, the cozy building next to the Vermont Country Store offers a place for visitors to savor fine art as well as to socialize.